Gold Center Valdosta
At Gold Center, we specialize in high quality, long lasting jewelry. Visit us today to learn more.
Check us out on Facebook to view some of what we have to offer.
Find our location in the walkway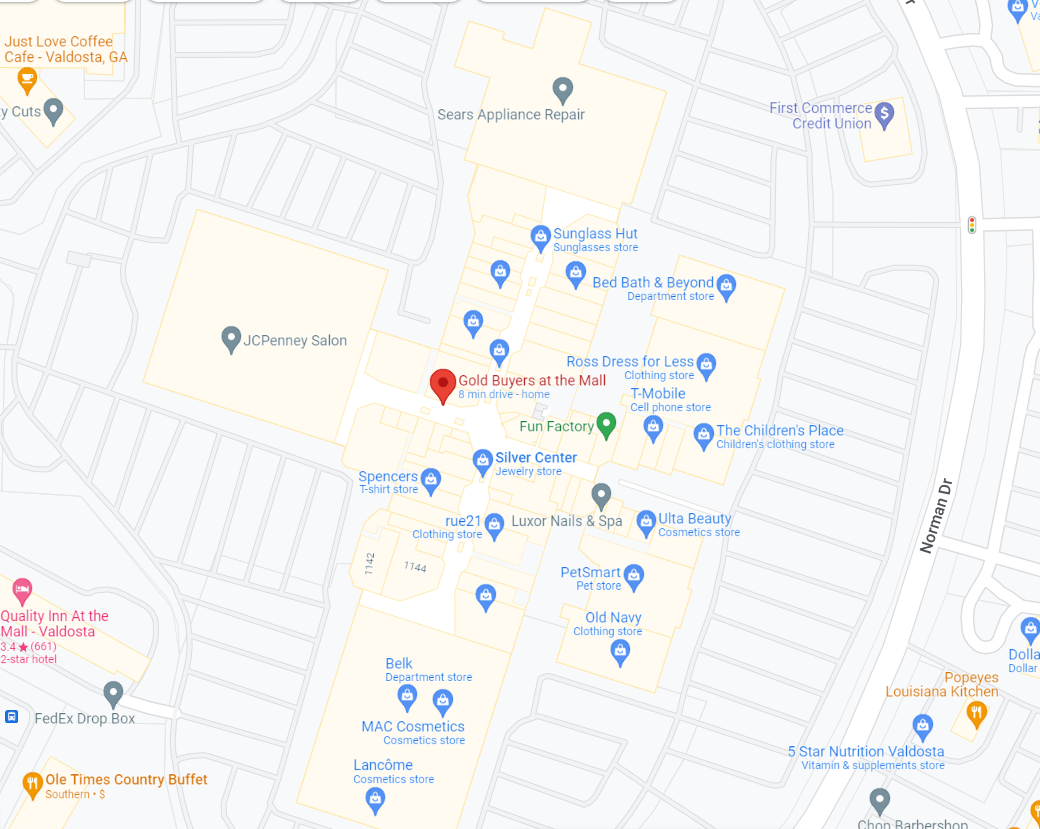 We are located inside of the Valdosta Mall
No credit needed financing available!
Zero Interest
Get approved for up to $5000
Easy payment terms
Conditions Apply